ACCESS CONTROL SYSTEMS FOR CLEANROOM
In order to control personnel presence in industrial environments it is fundamental to know with certainty which and how many people are in and their exact location inside a production area and to ascertain whether they are authorized and qualified to operate in the area.
Dos&Donts provides access control systems specifically designed for CleanRoom environments, addressing the particular work provisions required in contamination controlled areas while respecting GMP standards.
Our Access Control System is FDA 21 CFR Part 11 compliant and has been designed to simplify QRM activities, as required by the new Annex1.

When integrated in Sigma Cloud, the access control system can interact with other systems as environmental parameters control, interlocking, video streaming and other factory controls.
Dos&Donts systems are characterized by up-to-date technology, installation simplicity, modularity, reliability and high-level performance.
Our in-house technical service supplies a "help desk" and on-line support for users.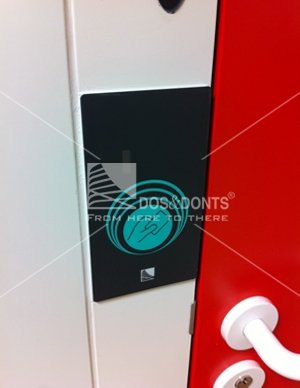 Solutions
Rfid 125 KHz and MIFARE professional readers.
Fingerprint readers.
Body temp scanner
Flash mounted or surface mounted versions available.
With/without LED graphic display versions available.
Wide range of customizable RFid tags with sequence numbers, company graphics and photos.
Web-based software application designed for contamination controlled environments.
Application Fields
Industrial environments, Hospitals, Research Centers, Pharmaceutical and chemical laboratories, Food Industries, Data Processing Centers, Military Bases, Prisons.
Advantages
Accurately designed readers fit for use in industrial environments and perfectly recessable into walls.
Easy installation and configuration.
Easy and flexibile connection to external systems.
System management-by-remote option.
Data export in almost all common data formats.
Functionalities specifically designed for CleanRooms.