INDUSTRIAL INTERCOM SYSTEMS
Production environments as critical as sterile areas in Pharma and Hospitals require a highly reliable communication platform, able to adequately support operators and effectively meet requirements.
Dos&Donts provides traditional and VOIP audio solutions, proposing a selection of the best intercom systems available on the market in partnership with producers. Audio quality, IP technology, System modularity and fit for the specific environmental conditions are characterizing features of all proposed solutions. Our Engineers are trained and qualified by manufactures and have gained a deep experience in system configuration, set up and installation.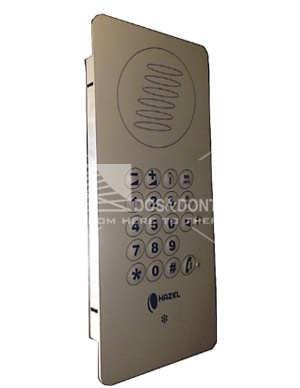 Solutions
VOIP wall free-hands intercom stations
Intercom systems with SIP server
Desk stations
Special loudspeakers and accessories.
Application Fields
Production environments, CleanRooms, Hospitals, Bio laboratories
Advantages
Stations specifically designed for CleanRooms
Free hand operations, flush mounting stations
Faultlessly operation also in noisy environments
Easy operations thanks to graphic display
Flexible and simple configuration
System easily upgradeable over time